Travel Onsite: Russia

Mar 01, 2015 11:06AM ● Published by Wendy Sipple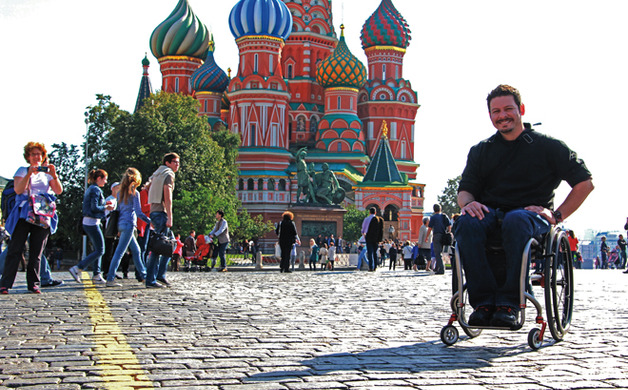 "I noticed the geometry of the rigid wheelchairs used by most Russians–  the front angle of the chair was at nearly 45-degrees, compared to 90 on mine. This wider angle helps the chairs to navigate the many sidewalks and streets that have cobblestone, cracks, crevices and uneven surfaces. 
"Most restaurant and shops we visited have many steps. If there were ramps available, most were extremely pitched and started with a step.
"Bathroom wise, other than the couple of hotels we stayed in, there were very few accessible bathrooms around town. Most were a very tight squeeze. I was fortunate to have many hands to assist me through the walkways, help me up and down stairs and steep ramps."
---
Article by Andrew Angulo © The Hub SoCal Magazine published by Style Media Group.
Photo courtesy of Andrew Angulo.

Article appears in the Premiere 2015 Issue of The Hub So Cal Magazine.
Travel
Travel
Russia
Filmmaker