ADA at 25; Legacy Tour in LA

Mar 01, 2015 11:21AM ● Published by Wendy Sipple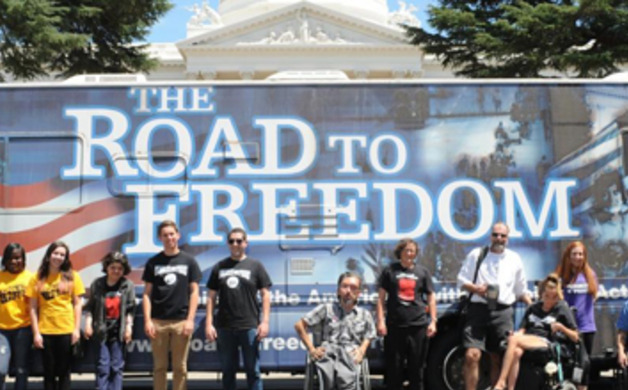 The ADA Legacy Tour (adalegacy.com) will travel around the U.S. to build excitement and awareness of the 25th anniversary of passage of the Americans with Disabilities Act. Its fifth stop will be in Los Angeles, March 6 - 8,  at the Abilities Expo, downtown at the LA Convention Center. The year-long tour began last July in Houston, home of President George H.W. Bush, who signed the ADA into law. During the tour, visitors in each city can view displays of historic photos and documents. The tour ends in Washington, D.C., in July, as part of the ADA 25 Gala, March and Rally, hosted by the National Council on Independent Living. 

---
Article by The Hub SoCal © The Hub SoCal Magazine published by Style Media Group.
Article appears in the Premiere 2015 Issue of The Hub So Cal Magazine.
News
ADA Legacy Tour
ADA
Abilities Expo
ADA 25