Eat More Yogurt

Mar 01, 2015 11:56AM ● Published by Wendy Sipple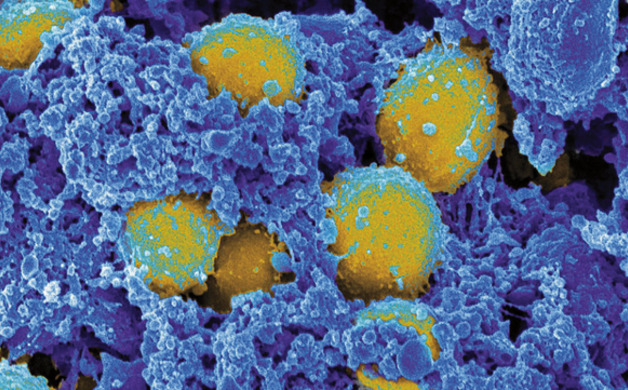 Question: I figure my immune system must be pretty much shot. Why else would I get bladder infections so easily, and why am I so vulnerable to pressure sores? Is there anything I can do to boost my immunity? Vitamins? Supplements? My friend always tells me about probiotics, yes? Thanks!

—Mopez
Dear Mopez: I will skip the usual lifestyle/diet/exercise as the onramp to health routine. You've heard it, you're already doing it, I'm sure. Quick answer, yes, you may be able to bump up your immune system. Vitamins, no solid proof. Hey, I take vitamin C if I feel a cold coming on, but there's no way to say for sure it's the pill or placebo. Supplements, nothing solid here either to prove they do what is promised, and if you read the news earlier this year about what's actually in these products, wow, an astonishing 79 percent of supplements tested did not even contain the main ingredient listed on the label. Your St. John's wort is actually ground up houseplants. Worse than that, many contained plant material that might cause an allergic reaction in an unsuspecting user.

Now, about probiotics—not long ago I'd have put this on the health fad list, right next to the paleo diet. They are as unregulated as supplements and are promoted like crazy these days, said to be able to heal diabetes, obesity, heart disease, inflammatory conditions, digestive disorders and even the ultimate malady, aging. But recently I have seen compelling research that may turn out to be good news, especially for those with compromised immune systems, like you Mopez, if I might presume that you too are prone to overuse of antibiotics. 
Probiotics are live bacteria that live in your gut, along with an estimated 100 trillion microorganisms—ten times the number of your own cells. Some members of this microbiome are good guys, some are not. Some of the good ones are knocked out by antibiotics. Weaker gut equals weaker immune system; the microbiome is directly related to immune function. Probiotics, to make a complicated story short, can nurture the gut and strengthen your immune response. 
Research is revealing much about this microbiome. Out of order gut may be related to auto-immune diseases, or even autism. The science literature suggests that our modern dietary preferences may have produced changes in the microbiome; our lack of what has been termed "metabolic fitness" may indeed result in a long list of chronic disorders.
In spinal cord injury studies at Ohio State University, scientists have learned that SCI itself causes systemic inflammation, leading to immune suppression; this is especially the case in quads prone to autonomic dysreflexia. In experimental animals with paralysis, however, ingestion of a probiotic resulted in an improved immune response—and this is really interesting—the probiotic, a formulation called VSL #3 (high potency combo of strains, designated for the dietary management of ulcerative colitis and irritable bowel syndrome) also resulted in improved recovery of locomotion function. 
Should you try a probiotic? Worth a try. Be sure and get one that isn't pasteurized. Lactobacillus or bifidobacteria are the main strains. Yogurt is a probiotic; make sure it's got active cultures.
---
Article by S. Nelson © The Hub SoCal Magazine published by Style Media Group.
Photo of gut biome courtesy of The National Institute of Allergy and infectious Diseases.

Article appears in the Premiere 2015 Issue of The Hub So Cal Magazine.
Health
Probiotics
Supplements
Yogurt