Swimming Upstream

Mar 01, 2015 12:21PM ● Published by Wendy Sipple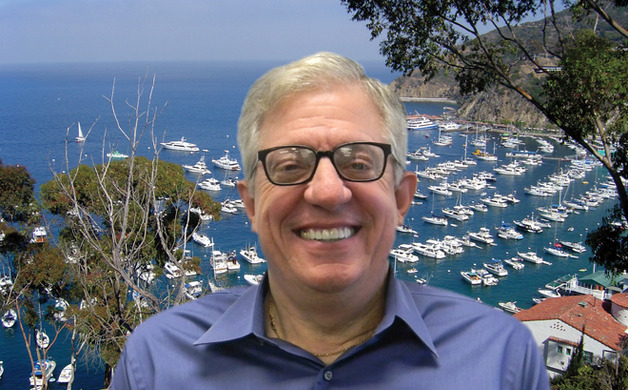 Diversity doesn't discriminate. As humans, we are not immune to the effects that accompany adverse times, and no one should have to withstand it alone when others have taken the journey before. The wheel doesn't get reinvented with every new spinal cord injury that occurs, but it most certainly reinvents the driver pushing that wheel. Greg Thompson knows this first hand. His personal and professional experience allows him to mentor other recently injured on their newfound road in life.
In 1977, Greg Thompson, a young, newly married avid athlete, was injured in a waterskiing accident leaving him a quadriplegic. His first impression was that of eagerness to figure out his next move. Enter Jeff Minnebraker. Minnebraker was a recreational therapist and paraplegic known for his role in movies such as Get it Together, but more importantly to Thompson, he was a competitor in a variety of sports, including wheelchair racing, basketball and football. "This guy was maxing it out, and that is exactly what I wanted to do…he made me want to grow up to be a paraplegic," Thompson jokes. "Modeling behavior is what motivates people because there is more value in leading by example," Thompson added.
It wasn't long before Thompson was on his way to becoming a role model, breaking through barriers and limits that therapists and doctors placed upon him. His approach was to address the physical challenges first, hoping that confidence and independence would soon follow. He competed in marathons, tennis, quad rugby and basketball. His desire for education came next. He received his bachelor of science in recreation therapy, and then went on to achieve his master of social work in therapeutic recreation. He broke through barriers again and became a father to three children. In 2003, he founded KNOW BARRIERS, a program at Rancho Los Amigos Rehabilitation Center, whose mission is to empower people with disabilities to create a vision of personal success and achieve life goals through peer mentoring. Thompson believes, "The key to being an effective peer mentor is listening." He believes this augments self-efficacy maximizing one's potential. Ralph Fornos was one of many newly injured that Thompson mentored. 
In 1979, Fornos, an athlete and pre-law major who became a quadriplegic from a surfing accident, was at his lowest. His wife, Mayra, remembers seeing her once vibrant and determined husband reach a point of hopelessness. Thompson entered the hospital room and Mayra stepped out to allow for some man-to-man conversation. "When I came back in there was a new spirit present." Mayra recalls. "Ralph was smiling like tenacity had been reborn within him." Fornos wanted to change the world.  He went on to become a prominent lawyer, advocating for the inception of ADA laws in America. 
In the 37 years since Thompson's injury he's mentored thousands, and his mentoring continues as the Executive Director of Los Angeles Counties Public Authority for IHSS. He's often found in Sacramento lobbying for seniors and people with disabilities, because NO barrier is insurmountable with Greg Thompson at the wheel.
---
SPONSORED BY RALPH'S RIDERS FOUNDATION, 
www.ralphsriders.org 
Article by Briana Walker © The Hub SoCal Magazine published by Style Media Group.
Article appears in the Premiere 2015 Issue of The Hub So Cal Magazine.
Ralph's Riders
Mentoring
Greg Thompson
Know Barriers