The Seeds of Self-Sufficiency

Mar 01, 2015 12:41PM ● Published by Wendy Sipple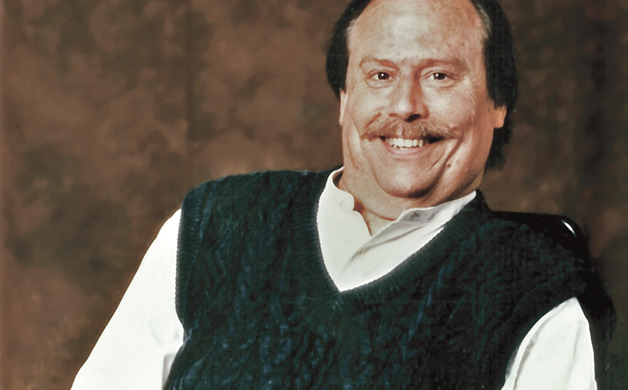 "How many of us know that the unemployment rate among adults Americans with disabilities who want to work and can work is over 60%?! Yes, you heard me right: almost two out of three people with disabilities cannot find a job. That is a blot on our national character." —Sen. Tom Harkin in his final speech on the Senate floor, December 2014
Employment is the weakest link in the movement to empower people with disabilities. Harkin, as good a friend to the disability community as any elected official ever has been, hits the nail on the head: Progress in civil rights has come a long way. But people with disabilities are still not getting jobs; the unemployment rate has not changed in the 25 years since passage of the Americans with Disabilities Act. Andy Leaf, along with his Laguna Beach-based non-profit Seed Business Network, has dedicated himself to doing something about this.

Leaf faced the lack of employment options due to his own circumstances. At the age of 18, he broke his neck diving into a sandbar in 1964. He says that as he adjusted to his new reality, he figured he had a choice. "I could either dwell on the things that were no longer possible. Or I could use my mind, be creative and learn new ways to do things." 
A high-level quad is probably the hardest placement to make in the job world. Transit is difficult, as are recurring health issues. Office work may not be a good fit. Fortunately, Leaf says, he's always had the spirit of an entrepreneur. He discovered the many benefits of self-employment. 
Since he got a home-based career going for himself, Leaf has been a champion of self-employment for people with disabilities. He started the Seed Business Network, a 501c(3) charity, in 2003. "Our mission," says Leaf, "is to assist people with disabilities in developing their own business, and also to help them with the social and life skills they need to succeed."
Work is about making money but it's more than that, says Leaf.  "Employment helps people with disabilities to provide for themselves, to be more self-sufficient, but also to increase their self-image and help them become contributing partners in their communities."
Seed has helped many individuals identify work options that suit their interests and skills; Leaf says people often need guidance to develop strategies to succeed, including a fully detailed business plan. Many take advantage of the tremendous power of the networked world of computers as programmers, bookkeepers, writers. Others became inventors or artists.
Leaf recognized that state vocational rehabilitation personnel were part of the problem: they were not aware of the many self-employment options for their clients with disabilities. So he received a grant to write a special software package for VR offices. He's hoping the software, VRBiztools, will encourage VR counselors to recommend self employment, and to use the tool to assure long term success by building an effective business plan. He hopes the tool (vrbiztools.com) will be ready to market to VR offices in several states in 2015.
Visit disabilitybiz.org for more about the Seed Business Network.
---
Article by Vanessa Osman © The Hub SoCal Magazine published by Style Media Group.
Article appears in the Premiere 2015 Issue of The Hub So Cal Magazine.
Andy Leaf
Seed Business Network
VRBiztools