BlueSky Designs, Inc.

Mar 01, 2015 01:34PM ● Published by Wendy Sipple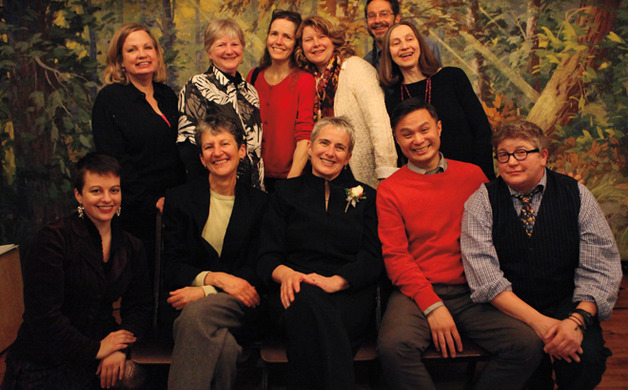 BlueSky Designs, Inc.
Business Owner:  Dianne Goodwin
2637 27th Avenue South, Suite 209, Minneapolis, MN, 55406
888-724-7002   |   mountnmover.com   |   blueskydesigns.us
---
Describe your business. Did you find it, or did it find you?
I founded BlueSky Designs in 1997. We have a small creative group that's passionate about designing and making cool, innovative products so people can do things more easily and independently. I'd worked as a rehab engineer, designing custom solutions and found existing wheelchair mounts were limiting and unattractive. We designed and manufacture the Mount'n Mover, the most accessible mount there is. We've also designed a wheelchair-accessible tent and ergonomic gardening stool.  
How are you involved with both the community and your customer?
We talk to many customers daily, helping them figure out what they need, or talk them through setting up and using the Mount'n Mover. We LOVE to connect in person—at expos or in our studio. When developing products, we involve staff and clients at rehab centers to ensure our products address real needs and are easy to use.
Why is your staff the best in the business?
We are customer-centric—we love our customers and their families! We assume customers want to do things as independently as possible. We listen to understand their needs and find the best solution. We'll even customize the product! If they need "on-site" support, we'll join them via Skype.
What life accomplishments are you most proud of?
Two things: Developing products that have improved the lives of thousands of people worldwide, and building a business and fantastic team that develops and provides excellent products and service.
Who is your role model in business or in life, and why?
In business and life: Barry Romich. He co-founded PRC, the speech device company. He grew a successful business, which he ran with heart and soul, and founded an AAC non-profit. Since retiring, he's helped start a hands-on innovation lab to inspire future engineers.
Where do you go when the going gets tough?
I go for walks with my dog, Harley, and take in the sky, trees, lakes and stars. 
What's your hidden talent?

I love to play with words and write whimsical poems—hence, Mount'n Mover.
What's your biggest job perk?
Hearing our product has made a huge difference in another person's life. 
If you could meet someone living or dead, who would it be and why?

Maurice Sendak or Theodor Seuss Geisel (Dr. Seuss). Both men were wildly creative, thought outside the box and their books were not only entertaining, but had multi-layered meanings.
And finally, customer service is…?
Essential. You need to listen to your customers, be respectful and responsive, provide an excellent product and support your customers every step of the way.
---
Article appears in the Premiere 2015 Issue of The Hub So Cal Magazine.
Do you know that our editorial is not paid for, nor can it be purchased? In fact, our Business Profiles are not paid advertisements. If you'd like your business profiled, please email us at
info@thehubsocal.com
, and we'll walk you through the process. Thank you!
Business Profiles
,
Today
BlueSky Designs
Mount'n Mover