NEWS NOTES ETC.

May 21, 2015 11:44AM ● Published by David Norby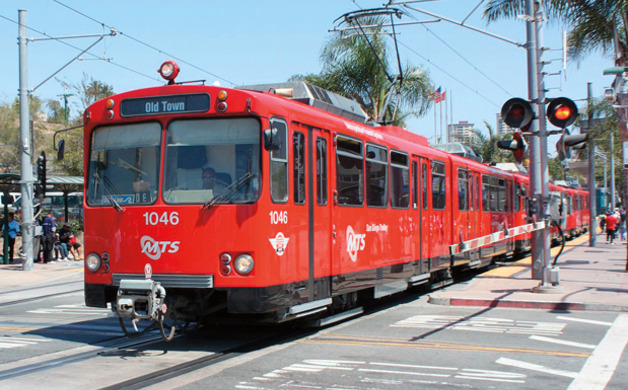 No Proof, No Ride
Joey Canales uses a wheelchair. It's pretty obvious he's got a significant disability. But because he couldn't produce official proof that he was not faking a disability, he got his ticket to ride the San Diego trolley pulled. All this made viral news recently because Joey videotaped the local transit cop confiscating his pass. 
The transit system says being in a wheelchair is not proof enough that a person is disabled; apparently some transit patrons use a phony disability status to get discounted fares. 
 "It's his job to confiscate my card because I don't have sufficient proof I'm disabled," Canales said in the video, posted to his Facebook page. 
Canales says the system is stripping him of his freedom. "I have an obvious disability," he said in an interview. "I'm not trying to scam you. My disability is not hidden."
He loves the freedom the trolley provides for him but can't abide by the policy. "It's ridiculous," he says. 
Note: Los Angeles, the largest transit system in the country, requires a special TAP card to get a discounted fare. 
ESPN To Air LA Special Olympics
 The Special Olympics World Games will bring 7,000 athletes and 3,000 coaches from 177 countries to Los Angeles July 25 to August 2. 
The event's opening ceremony will be broadcast live on ESPN co-hosted by Robin Roberts from ABC's "Good Morning America." ESPN, ABC or ESPN2 will air daily coverage of the event including features and key results from the competition. A "best of" World Games recap will also be broadcast in August.
"Sports has the power to be unifying, uplifting and life-changing, and this event will be a remarkable and tangible example of that power," said Russell Wolff, executive vice president of ESPN International. See la2015.org for more.


Court OKs Jail Settlement; Inmates with Disabilities Get Protections
U.S. District Court in Los Angeles approved a class action settlement in March, almost seven years after plaintiff Peter Johnson and other inmates with mobility impairments sued the Los Angeles Sheriff's Department for discrimination. The settlement validates their claims that conditions in the Los Angeles County jails violated the Americans with Disabilities Act (ADA) and other federal legal protections.
In 2008, Johnson, paralyzed below the chest since age 15, had to sit in his own waste for more than eight hours while he was booked into the L.A. County Jail. On another occasion, jail officials confiscated Johnson's personal wheelchair and issued him a broken wheelchair with no footrests or brakes; he fell when attempting transfers to a bed or toilet. His feet dragged on the ground, leaving them cut and bloody.
The lawsuit was handled by the ACLU Foundation of Southern California (ACLU SoCal), the Disability Rights Legal Center (DRLC), Disability Rights California and the law firm of Winston & Strawn. 
The county has already made many upgrades to the Men's Central Jail, and has also agreed to provide equal access to jobs and education programs; to offer physical therapy in the jail; to appoint ADA coordinators to address complaints; and to create a new system that will offer secondary review of wheelchair accommodations.•
---
Article © The Hub SoCal Magazine published by Style Media Group. 
Photography courtesy of their respective companies and organizations. 
Article appears in the May/June 2015 Issue of The Hub So Cal Magazine.
Today
,
News
news
socal
LA transit
Special Olympics
ESPN
LA County Jail