BIZ profile - ABL Denim

May 21, 2015 11:08AM ● Published by David Norby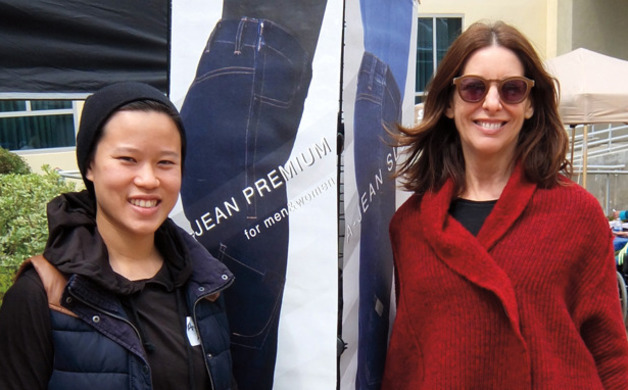 310.871.8145
Describe your business. Did you find it, or did it find you?
We make a line of jeans for people with disabilities and kids with sensory sensitivities. It found me! I worked for a few decades as a fashion designer until my stepsister became a wheelchair user. I saw the lack of younger, trend-driven clothing options for PWD and knew this was what I should be doing with my design and technical skills.
How are you involved with both the community and your customer?
We do local as well as national resource shows within the disability community, including the Abilities Expo, the Walk for Autism Speaks, Triumph Foundation, L.A. Parent shows and the new, upcoming Angel City Games. It's so much fun to be with the community and see how we can provide them with something that makes them feel good while seeing friends and making new ones.
Why is your staff the best in the business?
Our staff and brand ambassadors care about people being comfortable and looking good.They won't promote a product that doesn't deliver, especially since some are wheelchair fashion wearers themselves. 
What life accomplishments are you most proud of?
I'm proud of my artistic and design abilities. But ABL Denim has meant so much more to me than just a clothing store.  I love what I do and the community in which I work.  It makes me proud to hear someone tell me they haven't been able to wear jeans while in wheelchairs, and now they can! I have had the opportunity to travel extensively to  Europe, Asia, East Asia, North Africa and South America.  Travel has taught me how to adapt to many different situations.
Where do you go when the going gets tough?
Outside, into nature and watch the grass grow a bit.
Or....inside to the living room, put on what is my music- R&B and funk from the early 70's and dance.•
---
Article appears in the May/June 2015 Issue of The Hub So Cal Magazine.
Do you know that our editorial is not paid for, nor can it be purchased? In fact, our Business Profiles are not paid advertisements. If you'd like your business profiled, please email us at 
info@thehubsocal.com
, and we'll walk you through the process. Thank you!
Business Profiles
,
Today
fashion
clothing
jeans
ABL Denim