Creating a Sexual Wellness Plan

Jul 14, 2015 09:34AM ● Published by David Norby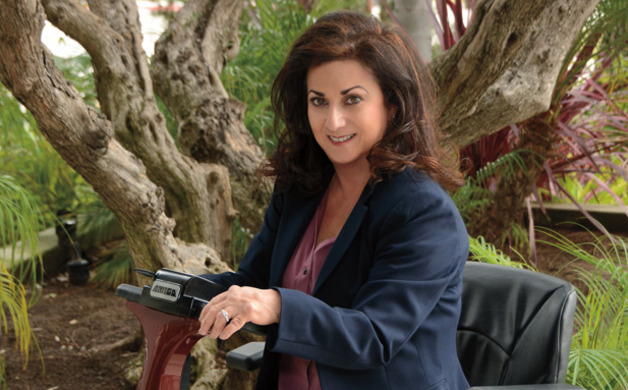 Maintaining a positive, happy sex life is a priority for most people, including those with disabilities. Living with a disability can, however, erect a set of unique circumstances that interfere with romantic relationships and sexual activity. Whether we like it or not, disability affects all life areas, including sexuality. Health-related difficulties or changes, as well as social barriers such as access to transportation, caregiving services, and/or living in the community independently can influence the ways in which people with disabilities value themselves as sexual human beings and their satisfaction within their sexual relationships. 
For years, we've discussed the reasons behind the negative perceptions of sexuality and disability. We know that, historically, people with disabilities have received messages from society, media and their families suggesting that they're not sexual and are unlikely to find a sexual partner. There have also been constant societal messages that people with disabilities are less sexually desirable than nondisabled people. People with disabilities are not typically hired for sexually themed commercials, or activity recruited to participate in mainstream speed dating events. Accordingly, people with disabilities have received messages that they're valued less sexually than people without disabilities. 
Have a Plan
Having a plan to identify strengths and pitfalls in yourself and within your intimate relationship is key to keeping your relationship strong. By asking yourself the questions listed you can quickly identify difficulties and move forward with positive preventative steps.
People with disabilities vary as much as people without them in terms of sex lives. Yet, there are specific life experiences and societal definitions that influence how people with disabilities view themselves and their relationships. Acknowledge the social barriers. It can be very hard to feel sexy when questioning your own desirability. This is a very common experience. Talk with other people with disabilities about their dating and romantic experiences. You may be surprised that many have had similar rejections and have had difficulties pulling themselves back up and putting themselves back on the market. Give yourself permission to think about these issues and get support when you need it. We rarely hear about the sexual relationship success stories within the disability community and certainly are not given many opportunities to celebrate these experiences. These relationships are created, nurtured and maintained. Make your sexual wellness plan so that you're ready to enhance your sex life as a vibrant person with a disability.


Plan of Attack
The negative explanations have been drilled into us for years. So what now? People with disabilities need to move forward doing what they do best—planning to take care of their sexual health with intent and great execution, not in spite of their disability, but because of it. A plain, simple and neutral plan of attack is needed to preserve their sexual selves and relationships alongside negative societal messages and potential chronic health issues. 
Self-care is key to balance in life. There are many psychological models aimed at encouraging people to create "wellness plans," to assist with living satisfying lives. A wellness plan is usually a set of behaviors that focus on optimizing physical and mental health and truly explores the connection between the two. A "wellness plan" per se is really just a different way of saying "prevention plan."  Planning for people with disabilities is typically commonplace, since their lives are dependent upon multiple systems (e.g. health care, social security, public transportation, public housing, multiple relationships and adaptive equipment). If one thing in that complicated cycle goes awry, quality of life can be disrupted abruptly. So why not develop a sexual prevention plan? Research suggests that satisfying sexual relationships (with ourselves and others) can improve general and sexual self-esteem, reduce depression and anxiety symptoms, and lead to better overall physical health. It is also important to have a system for appreciating and enhancing your personal strengths and reducing negative thoughts and feelings. So why not go for it? Take out your computer, iPad, pen and paper, or any communication device that you use and begin brainstorming answers to the questions below. 
Note: These questions can be asked each day to keep you on track with preserving your intimate relationships.
How do my intimate relationship and I function when life is good?
Thoughts and feelings about myself are compassionate and I'm engaging in pleasurable activities; feelings of emotional and physical intimacy are high and sexual activity is consistent.
What are my daily thoughts and behaviors when my intimate relationship is functioning well?
Monitoring my general stress levels and addressing my health care needs in a direct manner; able to be present and attentive to one's partner and create time for your relationship every day.
What additional efforts do I make routinely to maintain my well-being and my intimate relationship?
Think of ways to make my partner and myself feel special (e.g., romance, music, eating favorite foods).
Where is my mind and heart when I am triggered into negative thoughts about my intimate relationship or myself?
Feeling societal pressure about disability negative messages; engage in arguing, acting out with intimate relationship values, stop communicating thoughts and feelings to partner.
The warning signs that my intimate relationship is in trouble or that my partner has reported or I have observed are:
Avoidance of communication with partner and/or lack of interest in sex; partner tells me that I am withdrawing.
---
Article By Linda Mona, Ph.D. © The Hub SoCal Magazine published by Style Media Group. 
Photography courtesy of their respective companies/organizations. 
Article appears in the July/August 2015 Issue of The Hub So Cal Magazine.
Health
,
Today
Sex
relationship
therapy
disability