Freedom To Live: The Forefront of Hospital-to-Home Transitioning in Los Angeles

Sep 09, 2015 01:08PM ● Published by Style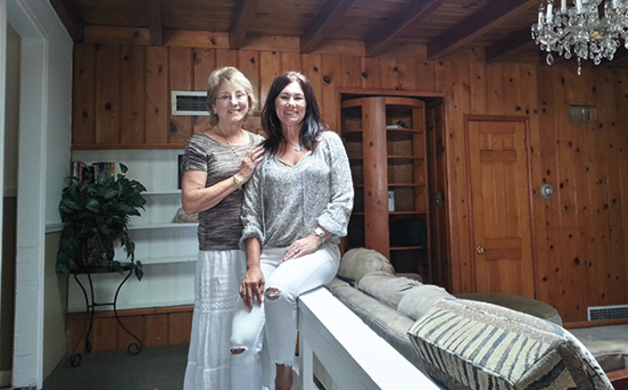 You broke your neck; they tell you won't walk again. You might not breathe again on your own. Your insurance company has set in motion a deadline, way too soon, for leaving the relative comfort and safety of rehab. Primal instincts kick in as you try to slow things down. You and your loved ones coordinate outpatient nursing care, transportation, medical equipment and supplies. 
Anxiety, anyone? Now try to figure out where you're going to live. Is your old place accessible? Can you and your wheelchair fit through the door? How about getting in the bathroom? Where do you go if you can't go home just yet? A nursing home? I mean, it's not like you can just crash at someone's house, right?
If you're lucky, you'll find out about Freedom To Live (FTL), a non-profit agency in the Los Angeles area created to bridge the gap between hospital discharge and the transition to living independently. Freedom to Live is not a skilled nursing facility, it's a home, in the community. FTL's mission is to provide individuals with safe, affordable short- and long-term housing, expert consulting for the individual and their families, and comprehensive training in preparation to move out on their own. Tenants who are accepted to the program are carefully screened to assure they are motivated for success. Tenants hire and manage their caregivers, and use their own money to pay for rent, utilities, and supplies. FTL subsidizes rent according to a person's financial needs. 
A New Start
FTL began in 1982 as New Start Homes, the brainchild of Mary Williams R.N., who championed a community-based housing model for people whose only option was a nursing home. She sold New Start to long-term care provider CareMeridian in 2010. But Mary and her daughter Sian Welch did not abandon their mission. They formed Freedom to Live, which now operates two homes; Welch, of course, is no stranger to those with complex disabilities; she was raised around quadriplegics and others with neuromuscular disabilities. She is president and executive director of FTL.
Welch, a former professional triathlete, acts as a coach and mentor to the residents in the home. Janette Knudson, a former resident in a New Start home, is a social worker who meets with clients to focus them toward their goals and to make sure the right skills are taught, including self-scheduling, direction and coordination of self-care, and the details of home health programs. Here's a list of needed skills:
Learn to teach caregivers to perform her basic care, such as bathing, dressing and undressing, transferring, bowel, bladder, suctioning, etc.
Know all medications, how to order and administer them, and the side effects of all medications
Be knowledgeable about ventilator and settings and pass a test to prove it
Know how to order needed supplies
Management of equipment by calling for repairs when needed
Learn how to interview, hire and fire caregivers, and be able to communicate appropriately with caregivers
Be proficient in handling finances using a computer
Communicate directly with physicians regarding her medical needs
The Ideal Client
Who is an ideal candidate? Said Welch, "It's somebody with a need, an ability, and a desire to make the journey with the intent to see it through." A perfect example is Amy Labagnara, who languished for five years in a nursing home living, not believing she would ever live on her own again. After much planning, she was moved into a Freedom to Live home three years ago. 
Here's Labagnara: "I learned that FTL could provide a pathway to an independent life, living at home. Mary and Sian coordinated everything for my transfer out of the nursing home and I began my first step toward gaining independence. I have hope for my life now."
No doubt, Labagnara is in a better place; she recently enjoyed sailing with Casa Colina's Land Meets Sea sports camp. She says she is able to be more present with her daughter, who is being raised by Amy's mother. None of this would have been possible from a nursing home. Next, Amy is going to raise money to purchase a wheelchair-accessible van. She is well on her way to independence.
Labagnara lives at Freedom to Live's "San Jose" house, in the suburbs of Granada Hills. There are  eight bedrooms in this completely accessible house. The large open back yard offers space to wheel around, has a pool and plenty of grills to get the party started. The quiet neighborhood is minutes away from a commercial retail area with all the SoCal amenities -- movie theater, super markets, banks, a variety of dining options, gas stations, churches, and of course, a Starbucks. 
Welch sees Freedom To Live at the forefront of hospital-to-home transitioning. Two major goals include becoming a readily available option for those being discharged from the hospital without needing around-the-clock critical nursing care, and being able to produce a pre-qualified resident that is ready and trained for Section 811 housing (subsidized housing to persons with significant and long-term disabilities, including supportive health services so one can live with dignity while being able to integrate into their own community.
FTL residents, having already learned how to direct their care, will have an impeccable record of paying rent on time, have a clean living history, and will already have a caregiver schedule, making them ideal candidates primed for the top of the waiting list.
I was paralyzed by a car at 33 years old and cannot see myself living in a nursing home, whether it be one day or one month. I am empowered by knowing that an organization like Freedom to Live exists and is growing.
To apply, donate, read about the history, or join the annual Freedom To Live Golf Tournament, October 26, visit freedomtolive.org 
Article appears in the September/October 2015 Issue of The Hub So Cal Magazine.
Business Profiles
non profit
charity spotlight
Freedom to Live