Southern Californian Carlana Stone: Sharing Stories through Scars

Sep 14, 2015 10:31AM ● Published by David Norby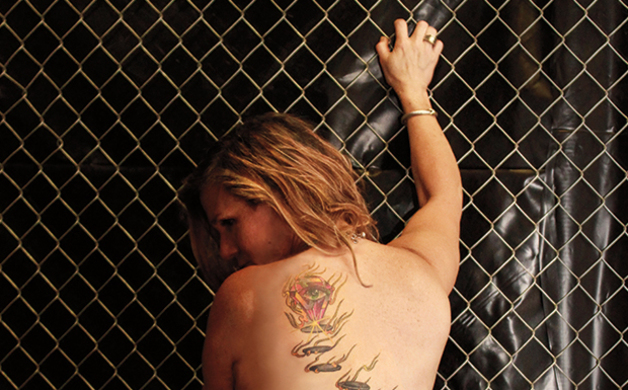 Each of us has some part of ourselves from which it is impossible to escape. My scars are a symbol of my life's journey – a symbol of survival.
Scars signify both an opening (vulnerability) and a closure (healing). Something has been broken but the problem has been fixed.
I strive not to perceive my scars as an imperfection of my physical body, but merely as a symbol I embrace and celebrate. My scars are a critical part of my make-up. I display my scars as a symbol of beauty and pride – a piece of art. Like me.
ZEN STONES – THE PATH TO ENLIGHTENMENT
Five stones. Five shapes, five elements (the five core members of Stone family). Each rock has its individual shape and each has a different name. The five Zen Stones symbolize BALANCE – harmony and soul.
LADYBUG
As a child, some of my happiest memories were spent with my Paw-Paw in his tomato and strawberry garden. He would catch ladybugs and put them on my arm. They tickled. And I remember the laughter. After my Paw-Paw passed away, he came back as a ladybug, perched on the walls of my Nanny's hospice room – to guide her to meet him on the other side. Every time I see a ladybug, I'm reminded that Paw-Paw is here with me. In Ireland, the ladybug is said to be a symbol of protection. In spite of its size, the ladybug appears to be fearless. The ladybug is a reminder of my need to release my fears and return to love. 
THE EDELWEISS
The Edelweiss Flower is unconstrained, free, resilient, fierce, unstoppable and courageous. Edelweiss grows out from between rocks on the cliffs of the Swiss Alps. The Edelweiss is a member (endangered) of the sunflower family and grows looking upward to the sun.
RAYS OF LIGHT
There is always light – we just need to steer ourselves toward it.
SAND DOLLAR
We must handle the sand dollar with gentle love and care. Like we handle relationships. When they are broken, at first glance, we may just see only rubble. But, when you sift through the rubble, we find the gift. Inside every sand dollar there are actually five white doves; when the shell is broken open, the doves are released and free to spread peace and happiness throughout the land.
DOVE
The dove is a messenger of love and peace. Five doves equals the five things we search for in life: Love. Friendship. Happiness. Health. Abundance.
STAR RUBY
Ruby is my Momma's name. The Ruby's color is warm and fiery. The Ruby stands for unbridled love and fiery passion. The Star Ruby is rare and undiluted. A Precious Stone. My Daddy calls me "Precious." My last name is Stone.
A STAR 
A Star is a guide; it provides light.
OPEN EYE – THIRD EYE
A reminder that I must always strive to keep my eyes open to the signs and omens around me. The third eye is the reminder to remain present. It is a symbol of deep inner connection, pulling me into the naked and vulnerable now, which involves both profound joy and profound sadness simultaneously. Open eyes = open mind = open to all possibilities.
GREEN EYE
My Daddy has green eyes; I have green eyes. Green-eyed people know our possibilities. We have many characteristics of a faithful friend. We long for the touch of another; we are passionate and have long lasting relationships.
ANTAHKARANA – THE RAINBOW BRIDGE
The Antahkarana represents the link to the soul and our higher conscious, the journey through my inner-self in which I explore my connection to others and the importance of my spiritual development through involved experience. I strive for more heightened awareness of myself ... and others. The Antahkarana symbol is uplifting and healing.
---
Article by By Carlana Stone. Photo by Chris Benson

Article appears in the September/October 2015 Issue of The Hub So Cal Magazine.
Health
,
Features
,
Today
features
wellness
art