Skin Saving Tips for Los Angeles Wheelchair Users

Sep 15, 2015 11:30AM ● Published by David Norby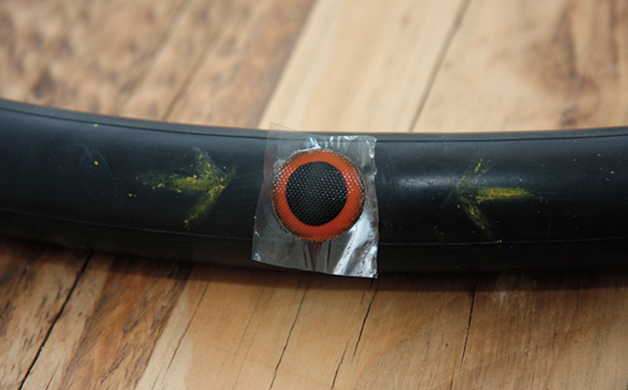 Let's talk about your skin, particularly the parts you sit on. Skin breakdown comes with the gig after spinal cord injury or paralysis. If you can't feel it, you can't tell if there's pressure. Pressure is not good. Maybe you've been lucky and haven't had problems, but no doubt you and everybody in the community knows someone who had a pressure sore go rogue and turned their life upside down. 
Pressure sores rob you of your time and money. If a sore won't heal, you may be headed for a plastic surgeon, who moves nice healthy skin off the back of your leg to put on the back of your butt, or hip bone. It takes weeks for the flap to settle in, and all that time, you may not be allowed to sit. You could be months away from work or school; part of that time might be chilling in a skilled nursing situation. 
Pressure sores can be life threatening.
Infection can spread to blood, heart and bone. A sore that won't heal could lead to amputations. For quads, the risk of autonomic dysreflexia is significant. Because one is less active when dealing with a pressure sore, the risk is higher for respiratory problems or urinary tract infections. This article hopes to reinforce one basic idea—you do not want a pressure sore. That said, you must take the lead in making sure you don't. 
Skin issues are stubborn and can become quite complicated. Do you remember the lessons from your rehab nurses? Skin health can quickly change from a small Stage-1 red spot to a nasty Stage-3 or 4 cavity that won't close and is very likely infected. 
Seriously, do not let your guard down. If you want a visual reminder what pressure can do to skin, do an internet search for bedsore and see the images for what a Stage 3 or 4 wound looks like. But don't do this before a meal.
Relentless Attention
Sores begin with compression, the force of bone against a hard surface when one remains in a single position for too long. Reduced tissue blood flow can lead to cell death. Another type of force is sheer—stretching and folding of skin, which can also pinch off of blood vessels.
Here's the key thing to remember about a pressure ulcer: no pressure, no ulcer. That doesn't mean pressure sores are completely preventable, although about 95 percent are, but it does mean a vulnerable person's first line of defense against getting a pressure sore is relentless attention to pressure relief. 
Do those weight shifts like they taught you in rehab; if you can't remember, there's a free app in the Apple store called Pressure Ulcer Prevention. It has a way to record and monitor daily inspections but also features a reminder function, which might be useful. Or annoying. 
If you are unable to weight shift for pressure relief, make sure you have the right gear. A tilt-in-space wheelchair seating system, for example, might be in order. 
Daily skin inspection, yes, use that mirror. Do it. Or have it done. If you see something and it's just a red spot, getting off it for a day or two should calm it down. Any evidence of a pressure sore seen on the skin surface, no matter how small, should be regarded as serious—the primary damage is below the skin surface. If your skin pigment is dark, it may be harder to detect an early stage sore. Be extra vigilant for any signs of skin hardness or color change. 
Don't wait to get help. If you let it go and it causes the surface of the skin to break, you are headed for trouble and you're going to be seeing the clinic. 
Prevention advice: Keep the skin dry and clean, try to keep your weight down. Make sure your cushion is appropriate, and remember to avail yourself to the services of a professional seating and positioning person at your full-service rehab. 
Be careful with hot water. Eat well—protein deficiency can lead to skin breakdown. Drink lots of liquids. Smoking may not bring on a pressure sore but there is solid evidence that tobacco limits the body's healing process. 
It's your skin. Be in charge of keeping it safe.
Health
,
Today
Health
Health is Wealth
Pressire Ulcer Prevention
skin care