Travel Trip: ADA Compliant Local Cruises for Southern Californians

Sep 16, 2015 10:58AM ● Published by David Norby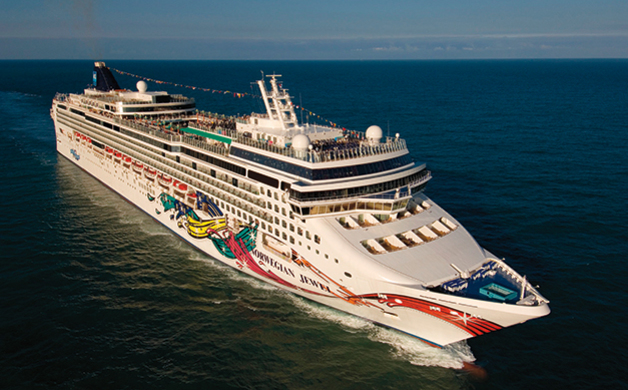 You have to admit, they do make it look pretty cool; the advertisements for cruise travel are glamorous, fun, exciting, and quite possibly, accessible. You're psyched to go but maybe you're like me, worried that if you booked a cruise, you'd arrive on the ship only to find your needs aren't going to be met, or that you'd be stranded at some exotic port of call, unable to get off the ship. 
In fact, respectable accessibility has always been the upside of cruising for people with disabilities, but it just got a whole lot better, at least on the 62 ships operated by Carnival Corp. The company recently settled with the Department of Justice (DOJ) to create better access for passengers with disabilities on Carnival Cruise Line, Holland America Line and the Princess Cruise brands. This is the first time DOJ has required a cruise company operating for the most part in offshore waters to comply with the American's with Disabilities Act (ADA).
"The ADA guarantees people with disabilities equal access to public accommodations," said head of the Civil Rights Division Vanita Gupta. "Cruise ships are 'floating cities' and provide a wide range of facilities and activities subject to the requirements of the ADA, such as lodging, dining, entertainment, recreation, and medical facilities. People with disabilities who travel must be able to count on getting the accessible cabin they reserve, and the cruise lines must provide equal access to the choice of amenities and attractions that passengers expect from a major cruise company like Carnival Corporation."
Carnival agreed also to pay a civil penalty of $55,000 to the United States and $350,000 in damages to individuals harmed by past discrimination.
The settlement requires Carnival Corp. to make three percent of the cabins on its ships accessible, the company said compliance would not mean a greater supply of cabins for travelers with disabilities.
The agreement specifically identifies three types of accessible cabins on cruise ships – fully accessible cabins, fully accessible cabins-single side approach, and ambulatory accessible cabins – that will be available to individuals with disabilities.
Further, Carnival has agreed to develop a plan to improve the accessibility of a minimum number of cabins, websites, mobile applications, reservation systems and improve the over all physical accessibility of the ship as well as pay some penalties to the federal government and damages to complainants. 
Carnival will be adding an Executive-level ADA compliance officer or Complaint Resolution Official (CRO), just like all the airlines are required to have at all the US airports, as well as on-board ADA officers that will address issues that arise while at sea. Laurel Van Horn, Director of Programs at Open Doors Organization (ODO), a non-profit that educates the travel and tourism industries on the access laws and disabilities awareness, says "CRO's have long been needed in the cruise industry to truly create inclusion and access for people with disabilities."
Cruise Lines: No ADA
Cruise lines have long argued that their foreign-flagged ships are outside ADA jurisdiction; they lost that argument in a case decided by the U.S. Supreme Court in 2005. In 2010, another of the big cruise outfits, Norwegian Cruise Line, settled with DOJ regarding its cruises in Hawaii, assuring that deaf passengers got aids such as a sign language interpreter or a written transcript of emergency drills, and that guests in wheelchairs had full bus access to airport transfers and shore excursions. Norwegian paid a $40,000 civil fine and $100,000 in damages. 
Debra Stein Briscoe Kerper, owner of Easy Access Travel, has been in the travel booking industry for 23 years. She says one cruise company stands out when it comes to access for people with disabilities. "Royal Caribbean truly leads the way for accessibility at sea," she said. "They are my first choice when I put a cruise package together for my clients. All cruise lines have a shore excursion department; Royal Caribbean even has a shore access department. 
Ron Pettit, the Access Compliance Consultant for Royal Caribbean International, said his company thinks of itself as an industry leader in accessibility. "We now have three disability advisory boards and we are the first cruise line to be certified autism friendly. Families that have a person with autism seldom travel; we want to help them feel more welcome and accommodated when taking a vacation." 
 So Get Going
The travel market offers many choices for cruise vacations, so do your research and know what you want out of a cruise before you go. A good place  to begin is with travel agents that specialize in cruising such as Kerper's Easy Access Travel. The WheelchairTraveling.com website offers a large database and online community for accessible cruise insights. Here are few cruise travel tips.
Seek out the newest ships: The newer the ship, the more likely it will be accessible for all guests, especially now that the ADA has a say in the cruise business.
Get the 'special needs' details and be a good shopper. Cruise lines compete for your business; find out just what services are available and what staff will or will not do (do they require a nondisabled person to travel with a guest needing assistance?).
Line up your equipment needs in advance: Generally, you'll need to bring what you need but some ships may have a limited number of loaner wheelchairs or other equipment available.
Have a service dog? Book early. First, you get the best choices if you are early. Also, find out from a travel agent or the cruise line what certifications you need and whether the dog is ok to bring ashore at various ports.  
Plan ahead. Find out if the boat will actually dock at a pier, providing easier wheelchair access, or does shore access require transfer to a tender.
Know what you want onshore. How accommodating are ground transportation services and attractions at various ports? As any seasoned traveler will tell you, some places are pretty well set up for tourists with disabilities. Others, well, be ready to assess your level of comfort for uncharted adventure. 
Make sure your passport is up to date;  keep a photo copy of it in your luggage. 
When determining the type and length of cruise make sure you have more then enough medical supplies and make a list of all your medications.
Think about purchasing travel insurance. High seas travel weather can be unpredictable.
Be a self-advocate; when you need help or something is not working while on board, report it. 

Always pack a rain coat, extra sunblock and an extra charger for your phone or camera.
Finally, keep that good attitude. Travel is not always as smooth as you hope, but if you make the best possible plans, and enlist the help of veteran cruisers who use wheelchairs and scooters, you can prevent most problems in the first place. Ever hear the expression "The most important
thing to pack for a trip is a smile?" Trust me, it's true. Bon voyage!
THREE LOCAL CRUISES
Here are three easy trip packages coming up soon.
The Norwegian Jewel is an older cruise boat but it's got plenty of amenities. Leaves LA October 4, 11 and 18 for a very popular seven-day round-trip Mexico cruise, including Cabo, Mazatlan, Puerto Vallarta. Fare starts at around $750 a person.
How about a month at sea? The Holland-America Zandaam leaves San Diego October 7 for Mexico, Guatemala, Ecuador, Peru, Chile, Argentina. You'll have to fly home from Buenos Aires. Runs about $5100 per person for a room with a balcony, which you do want.
How about a quick one? Carnival Imagination leaves San Pedro October 29 for two-nights down in Baja. Spend part of the day in Ensenada. Plenty of food and drink and fun stuff for kids too. Pretty inexpensive, starting under $200 a person.
Resources: 
Easy Access Travel | Wheelchair Traveling | Open Doors Organization

---
Article By 
Candace Cable
 © The Hub SoCal Magazine published by Style Media Group. 
Photography courtesy of their respective companies/organizations. 
Article appears in the July/August 2015 Issue of The Hub So Cal Magazine.
Travel
,
Today
ADA
travel tip
cruise
vacation