Hormone Harmony, Advice from Santa Ana Doctor

Nov 30, 2015 03:22PM ● Published by David Norby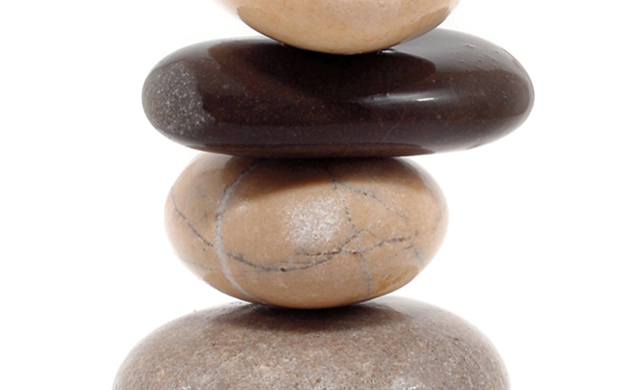 The endocrine system is a collection of glands that secrete hormones directly into the bloodstream and affect almost every cell in the body.
In the advent of a spinal cord injury (SCI), there's disruption of much more than nerve function. Our endocrine system, which works closely with the nervous system, gets whacked out of balance, too. But can it be "rebalanced"? What can we do to achieve hormone harmony? Rebalancing our hormones may not be completely achievable in a body dealing with paralysis; however, with adequate sleep, stress control, a healthy diet and regular exercise, there are ways to maximize endocrine potential.
Sleep is Medicine
Sleep—the quality and quantity—can be the most impactful factor to the proper function of the endocrine system. Experts recommend at least six hours of uninterrupted sleep, yet the average adult needs seven and a half to eight hours per night. Chronic sleep deprivation can cause a lot of health problems—from memory and concentration difficulties to weight gain, depression/anxiety, cardiovascular disease, decreased sex drive, release of cortisol (stress hormone) and decreased release of human growth hormone (HGH)—and may be the most significant cause of glandular imbalance.
Melatonin, the hormone that regulates sleeping and waking patterns (our circadian rhythm), is secreted by the pineal gland. In order to maintain a healthy circadian rhythm, our body must produce adequate levels of this hormone. The best way to induce melatonin production is by natural stimulus, as synthetic melatonin has not yielded impressive results. Natural melatonin boosting foods include turkey, pineapples, bananas, oranges, tomatoes, sweet corn, rice, barley and oats. You can also enhance sleeping hormone production by adopting these recommendations: 
• Get active: Exercise helps you get tired, promotes deep sleep and HGH production. 
• Meditate: Relaxation is an important part of inducing good sleeping patterns, as it decreases stressful brain activity. 
• Aromatherapy: Lavender oil promotes relaxation and helps you fall asleep. 
• Lights out: Shut off all the lights in your bedroom, as melatonin production is interrupted by light. 
Testosterone
For males with SCIs, muscle mass and strength can become a problem. The use of hormone-replacement therapy in the form of testosterone can help; benefits include decreased risk of cardiovascular disease, increased muscle mass, better exercise capacity, higher metabolic rate and improved insulin sensitivity. On the other hand, side effects may include acne, fluid retention, enlargement of the prostate gland, increased risk of developing prostate cancer, enlarged breast tissue and increased risk of blood clots.
While there appears to be no significant sexual hormonal dysfunctions in women with SCI, studies have shown increased severity of menopausal symptoms such as hot flashes, bladder and bowel dysfunction, and sexual function abnormalities (decreased libido and lubrication) in the presence of reduced estrogen production.  
In conclusion, the endocrine system is a delicate and complex one. Have your health care provider check your blood chemistry periodically, and maintain hormonal harmony by getting plenty of sleep, minimizing stress levels, eating a healthy diet and exercising regularly.
Stress is Damaging
On the subject of stress, there are three hormones produced by the adrenal glands: epinephrine (adrenaline), norepinephrine and cortisol (the primary stress hormone). The latter can cause chronic stress problems with health consequences that affect almost all the body's processes. Overexposure to cortisol can cause sleeping problems, depression/anxiety, weight gain, concentration and memory problems, digestive disorders and acne.
Although you may not be able to completely eliminate stress, it can be mitigated by diet, exercise (the most effective) and mental relaxation. Working out releases neurotransmitters such as serotonin and dopamine, which helps your mood, immune system, fights depression and improves long-term memory. For best results, combine cardiovascular and resistance training. 
Sex, massage and laughter also help release these neurotransmitters, so have at it! Laughing releases endorphins, which is a euphoric chemical that helps fight depression/anxiety and pain perception. 
There's also a bounty of calming foods that help fight stress—oranges, berries, oatmeal, spinach, beans, garlic, walnuts, cashews, flaxseed, avocados, asparagus, seafood, lean grass-fed beef, salmon, dark chocolate, green and black tea are all good choices. Whole foods like lean proteins, fresh fruits, vegetables, legumes, nuts and plenty of water give the body proper nutrition and can help improve functions of the endocrine system.
Health
,
Today
Health is Wealth