Dating with Disabilities, Advice for theHub SoCal Readers

Nov 30, 2015 04:03PM ● Published by David Norby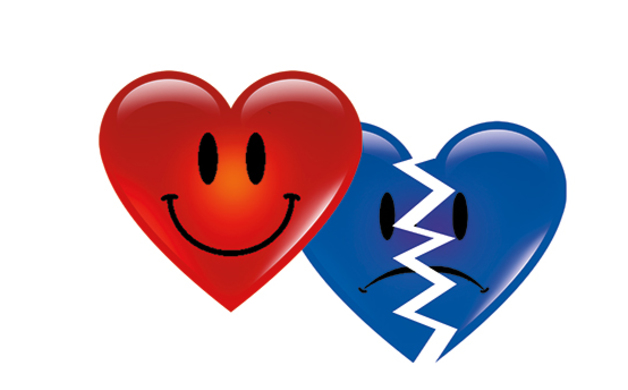 Disability and dating has been a hot topic on dating websites and online disability communities for years. While there's some great material on how to locate partners, what to say, what not to say and more, I often wonder: To what degree are these strategies working and how comfortable do people feel implementing them? 
As a psychologist, I think how we feel about ourselves is just as important as the social supports that we have in place (e.g., transportation, caregiver services, etc.), so my question is: How do people with disabilities date successfully when there are both dating skills required, in addition to potential social constraints? 
Plan of attack
Before you begin your dating quest, think about the social barriers that may be present. Do you have your own transportation? Do you use caregiving services to get through your day? Are family members part of your caregiving team? All of these variables influence a huge part of dating—privacy. Think about ways to maintain your privacy with the supports you have in place. For example, if you need computer assistance from another person to begin online dating, ask a non-family member to assist you; if you don't have your own transportation, think about potential safe meeting spots for a date that run along public transportation lines or suggest a meeting location that you can walk or roll to from where you live. Think broadly, anticipate potential barriers and start planning!
Finding partners
The best advice typically offered to people with disabilities is to date online, which lifts many barriers when it comes to accessing others. While it's up to you to decide whether or not you disclose your disability online with potential partners, keep in mind that the disability will surface soon within any relationship and it can be better to discuss the issue prior to meeting in person. Think ahead of time of how you want to present yourself online. How can you describe your disability as a part of you but not overshadowing all of you? Traditional ways of meeting people are also still quite useful. Tell your friends that you're on the market and ask for their assistance with locating potential partners. Instruct them as to how you might want your disability framed as they market you to their friends.  
Dating
Discussing your disability on a date can be difficult—your new partner is probably curious about the nature of your disability if you haven't already discussed it in detail. The hardest part of this conversation can be deciding when to have it. How does one lead into the subject? Do you talk about disability at the onset of the first date, or wait until the second, third or fourth meeting? People living with disabilities tend to worry about saying too much or not saying enough. Discussion about disability typically comes up naturally within conversation. For example, a conversation could begin around a modified van, prosthetic device or mobility aide. When these subjects arise, respond honestly and openly to questions, and your prospective partner will see that you're comfortable discussing the topic. Give a small amount of information within your response and observe the response. Was the information received readily? Were you able to move on to another topic easily? The answer to these questions will assist greatly with beginning to understand your date's present comfort level. It can take some time for people to understand disability as a life experience; patience may be needed. If your date is unfamiliar with disability, she/he may simply blurt out, "What is your disability, and what do I need to do to arrange a date?" Although some individuals feel comfortable with this direct approach, others may not know how to respond to such a remark. Be compassionate, and try not to get offended. Remember, your date may simply be trying to make sure you both enjoy yourselves. If the person is being offensive, you'll likely see rude behavior displayed during other parts of your date as well. Given that there are many questions about what's appropriate or not appropriate when dating with a disability, here are some tips and tricks to keep in mind along your journey. 
Discuss your disability;
don't lecture an audience. 
Treat a date like any other social situation. Talk about your disability as it naturally occurs in conversation. If you're asked directly about it, answer with details that are informative, but don't launch into a 30-minute speech about your condition. If this date turns into a more serious relationship, you'll find plenty of time to discuss the specifics.
When your dating partner has a disability
Creating an environment open to discussion helps the person with the disability feel a sense of power over a potentially uncomfortable situation. Try something like, "I'm not sure if you feel comfortable answering this question, but I was wondering if you would mind discussing your disability?" This phrasing gives the person with a disability the choice of whether or not they choose to engage in these issues, and shows him or her you're comfortable discussing the matter.
Refrain from asking overly personal questions on the first date. For example, it's not uncommon for people to be asked, "How do you go to the bathroom?" "How do you shower?" or "Can you have sex?" While some people may think that it's not unreasonable to ask for such personal information, remember that people with disabilities are entitled to the same amount of privacy as anyone else. These questions are not appropriate for a first date and should be topics that surface naturally within a new relationship. Remember that although the ways in which people with disabilities live their lives may be quite different from nondisabled people, it's normal. 
Be patient with yourself and others on this dating journey. Know that people make mistakes, and whether or not they make attempts to repair the mistake is important information. Look for support from friends and other people with disabilities. Meeting your life partner might be right around the corner—don't miss out on the rewarding opportunity.
---
Article by Linda R. Mona © The Hub SoCal Magazine published by Style Media Group. 
Article appears in the Nov/Dec 2015 Issue of The Hub So Cal Magazine.
Health
,
Today
dating
social
gettting personal