Exploring Filmmaking with Humor and Heart

Nov 30, 2015 04:10PM ● Published by David Norby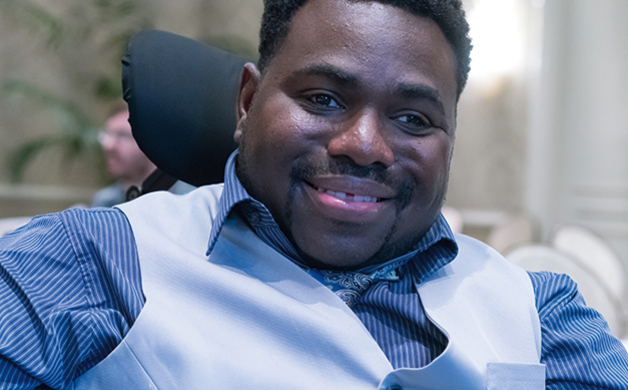 Talented filmmakers have paid visits to the Wild West again and again, but rarely so imaginatively as in Becoming Bulletproof, a nimble documentary from director Michael Barnett and producer Theodore James. The film explores the behind-the-scenes triumphs, trials and romances that unfold during the making of the original short Western drama, Bulletproof, a gunslinger epic populated almost entirely by actors with disabilities.
Chief among these actors is 29-year-old AJ Murray, a charismatic and dryly funny Georgia native who, near the start of the documentary, travels to Vermont to join Zeno Mountain Farm, a summer collective of artists and filmmakers led by brothers Will and Pete Halby. Ensconced in woodland beauty and enriched by creative spirit, Zeno's mission is to "support lifelong friendships between people of diverse abilities" and to collaborate yearly with actors who may too often slip under the radar of traditional Hollywood storytelling.
For Murray, joining up with Zeno presents more than an opportunity to act before cameras—it's a chance to experience true autonomy for the first time. Back home in Atlanta, Murray's severe cerebral palsy has left him largely dependent on his mother, Cynthia, but he quickly finds himself thriving amidst the Zeno community—building dynamic new friendships, shouldering significant responsibility, and taking pride in his performance as a stately town mayor. As the documentary nears its end, it becomes clear the filmmaking experience has allowed Murray and many of his castmates to unlock parts of themselves they may not otherwise have been encouraged to discover. "You never really see anybody with a disability on TV," Murray says. "We're just asking for a seat at the table...I don't know if I'm crazy, but my dream is to become a professional actor."
The production of Bulletproof allows each member of the Zeno community to bring himself or herself one step closer to that shared crazy dream—and the production of Becoming Bulletproof gently prompts audiences to examine their own preconceptions about the intersection of disability and artistic talent. As behind-the-scenes romances unfold, and as the actors confront intimate topics including dating, sex and social isolation, Hollywood's overwhelming preference toward performers without disabilities registers as a remarkable blind spot in its storytelling opportunities. There is far too much humanity and talent in Becoming Bulletproof to be ignored or trivialized.
The documentary's primary strength is its ability to side-step the mawkishness that so often accompanies big-screen depictions of disability; rather than wallow in the physical conditions of his interview subjects, Barnett trusts these artists to register as complex and interesting people united in the pursuit of quality storytelling. Interwoven throughout the behind-the-scenes challenges of location logistics and dialogue memorization are sequences from the Bulletproof Western itself, which culminates in a classic high-noon shootout between actors Jeremy Vest (as the heroic Bulletproof Jackson) and Zack Gottsagen (as the villainous Grimm Jim), both of whom demonstrate a natural ease in their roles.

'Becoming Bulletproof' will screen at Los Angeles's Museum of Tolerance on November 12, hosted by actress Jamie Lee Curtis. For additional screening locations, or for more information about the film, visit becomingbulletproofmovie.com.
 HEART AND SOUL
The heart and soul of Becoming Bulletproof is the charismatic AJ Murray — his speech affected by his cerebral palsy, his spirit affected by talent and ambition. He credits the experience of making the documentary for allowing him to "feel significance, dignity and purpose." Says AJ, "I do not want pity because I have a disability, I just want to be understood. I want disability to have a seat at the table in pop culture."
Once the cameras have cooled and the film is "in the can," Murray confides his sadness that his Zeno experience has completed for the summer—and a frustration that returning to Georgia and into his mother's care is a return to feeling "worthless." But this heart-rending moment, like so many others in Becoming Bulletproof, isn't mined for sympathy. Instead, Murray's confession reinforces a premise central to the documentary's power: perhaps a talented person like AJ Murray is only as disabled as his lack of opportunity allows.
---
Article and photo by David Radcliff © The Hub SoCal Magazine published by Style Media Group. 
Article appears in the Nov/Dec 2015 Issue of The Hub So Cal Magazine.
Today
,
News
media matters
film
documentary